Email marketing is one of the most important aspects of any eCommerce site. It's essential to keep your database updated and track user activities on-site in order to make sure that you are targeting an accurate audience with relevant content, which will lead them back into purchasing from your online store.
So how do you keep your Klaviyo user profiles updated? This guide will show how to create a new customer profile and track website activity in Klaviyo with the help of the server Google Tag Manager.
What is the user profile in Klaviyo
Copy link to this section
Klaviyo creates one profile for each person. If integrated into your website, you can see how each Klaviyo profile interacted with your site and their respective activity timeline, including emails, opened or clicked on, website visits, events, parameters, etc. Klaviyo also provides relevant contact information, which gives more clarity about the user.
All this information can give you hundreds of angles for segmenting. You can use the profile's website activity and event to build behavior-based email sequences and insert custom parameters into the email template. All possible only if you have robust integration with Klaviyo.

How to create a new profile in Klaviyo using server Google Tag Manager
Copy link to this section
2. Send required data from the Web GTM container to the Server container. It is crucial to send user emails to the server container since you must create a user profile in Klaviyo.
There are two ways on how to send data to server GTM:
4. Create a new tag in the server GTM -> Tag type Klaviyo -> Add your Klaviyo Public API key (how to find public API key) -> add variable with user email -> suggest enabling "Store email in cookies" -> add a trigger.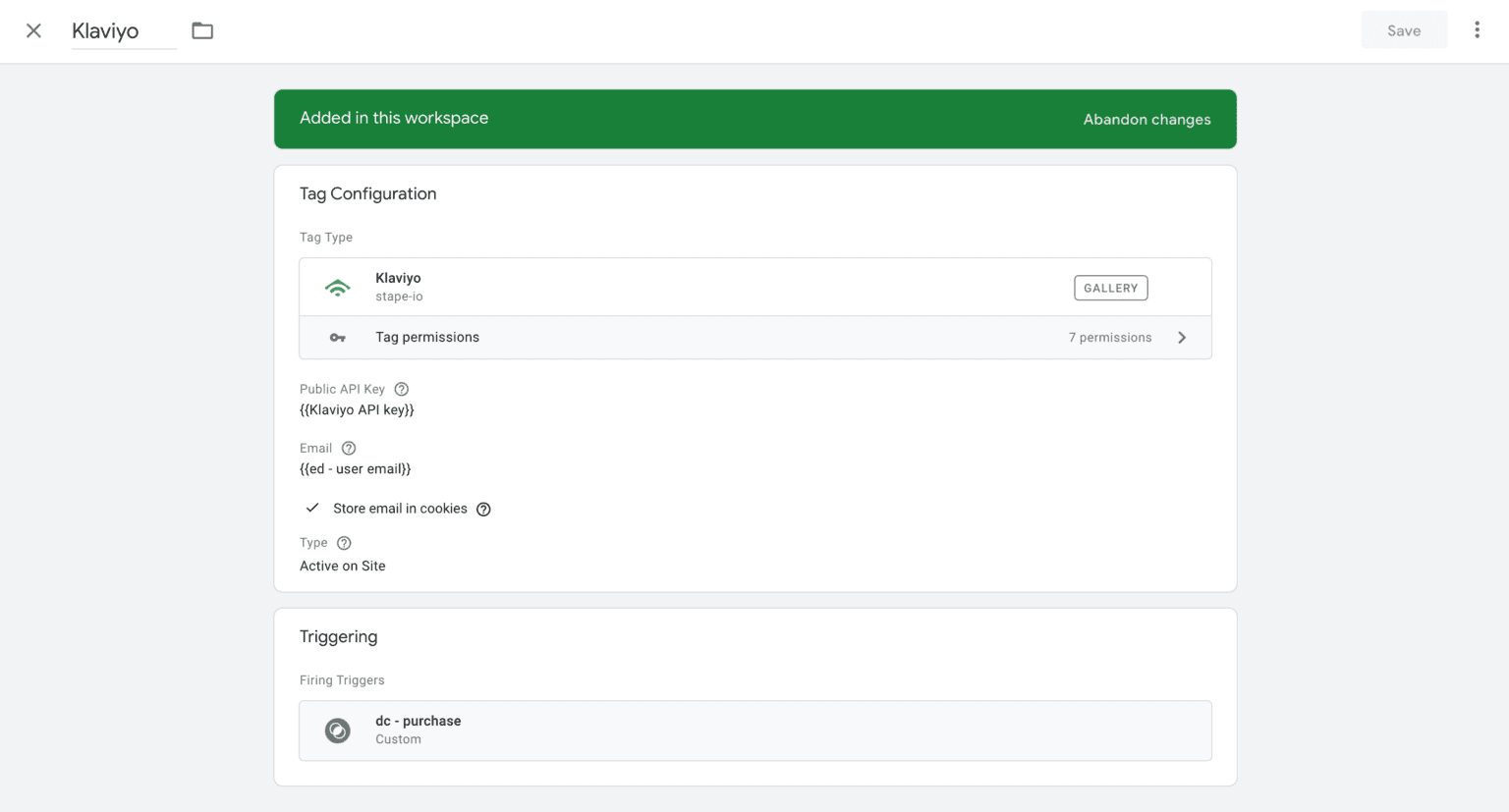 5. Test the setup. You should see that the Klaviyo tag fired in the server GTM, a new Klaviyo profile was added and Active on Site tracked.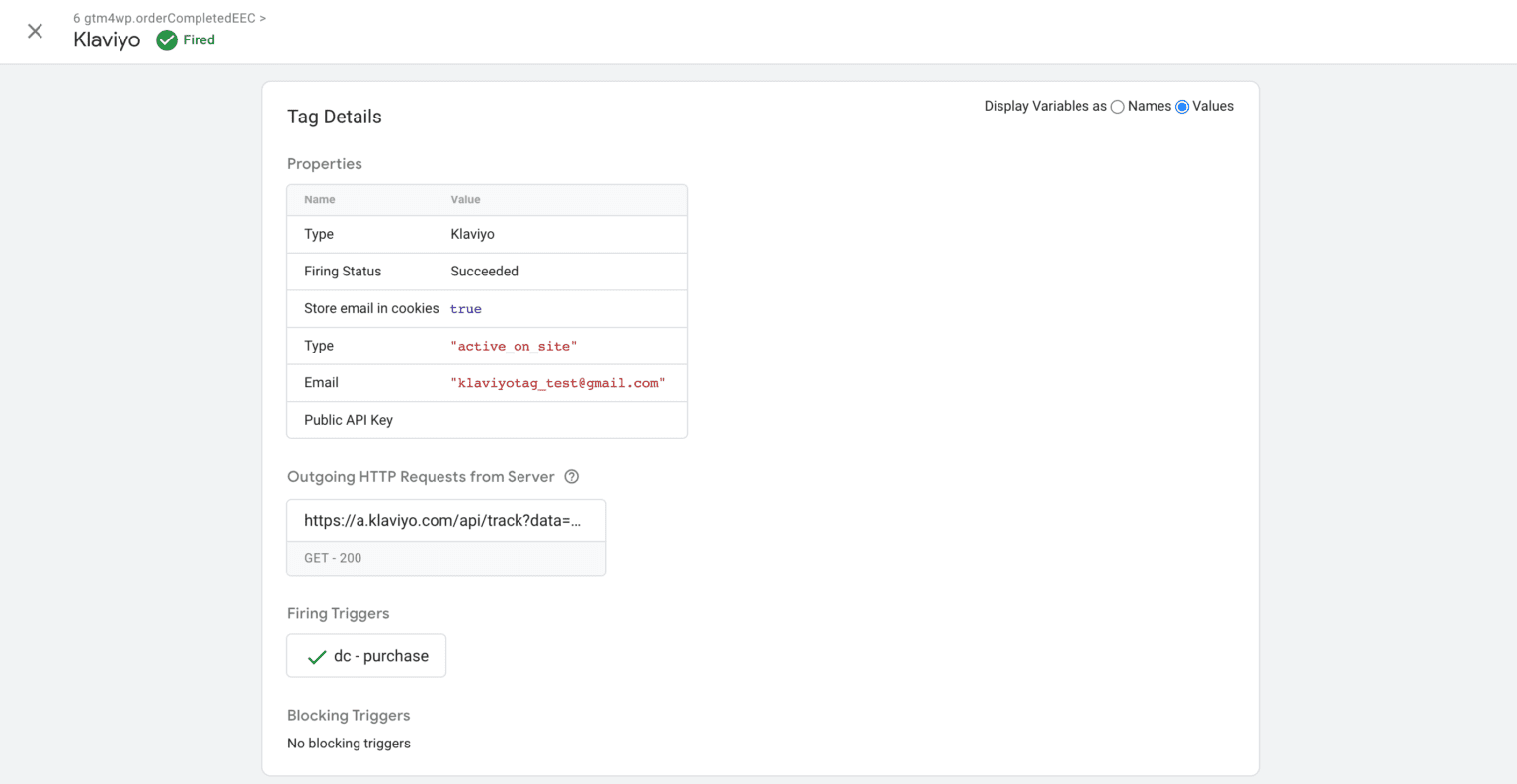 Conclusion:
Copy link to this section
Using server Google Tag Manager gives you tons of benefits. If we are talking only about Klaviyo, the main advantage is using the sGTM interface to create a new Klaviyo user profile and track website activity. Though you can use web GTM to track user activity, many users complain that the Klaviyo JavaScript slows down their site. Creating a new user profile is not even possible in web GTM.
If you need help setting up server Google Tag Manage, reach out to stape's agency via agence@stape.io! We are happy to advise on best practices when it comes to using.
Got any questions?
We can easily answer them! Click Need assistance, fill up the form, and we will send you a quote.
Need assistance