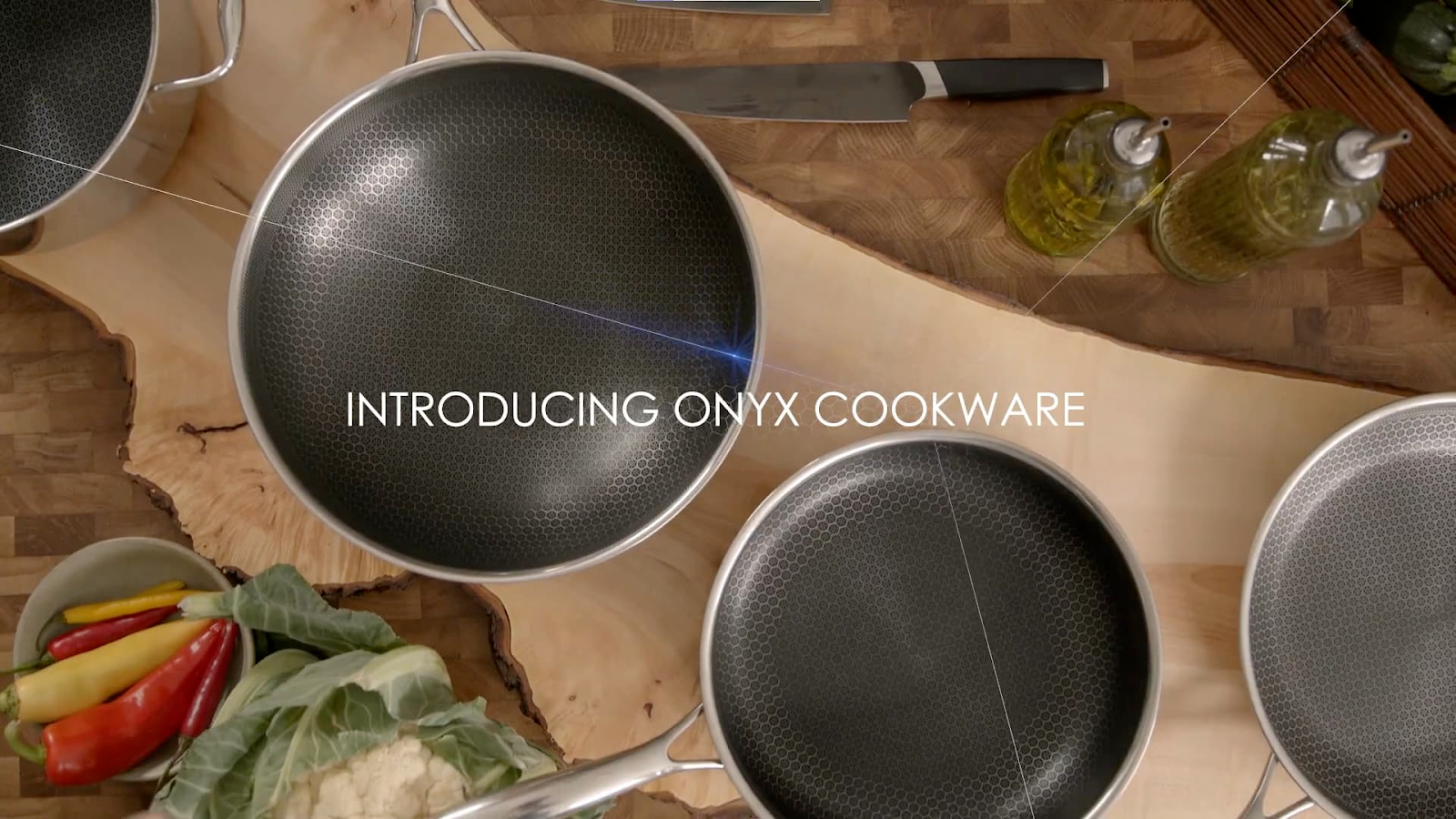 Their core objective was to better comprehend the value addition by Google Ads and consequently allocate their budget effectively towards their high-performing campaigns. Furthermore, they aimed to extract maximum value out of Google Ads by providing richer data to Google's algorithm.
The implementation of server-side tagging, orchestrated by Obsidian Digital via Stape.io and a server-side Google Tag Manager solution, has led to a noteworthy outcome. The total conversion value tracked for their primary brand, Onyx Cookware, surged by a staggering 115% compared to the previous system. This upgrade in tracking methodology also facilitated the use of Enhanced Conversions across all countries.
What is Server-side Tagging and What Problems Does it Solve?
Copy link to this section
The traditional client-side tagging approach has some limitations. Firstly, it relies heavily on the user's browser for data processing. This can lead to performance issues, especially if a large number of tags are being fired. Secondly, client-side tags are often blocked by browser-based privacy features, like Intelligent Tracking Prevention (ITP), and by third-party adblockers. This results in a significant underreporting of data.
Additionally, client-side tagging via Universal Analytics isn't capable of capturing view-through conversions, which occur when a user sees an ad but doesn't interact with it immediately, instead converting at a later time (often 24 hours). This inability leads to an incomplete and sometimes distorted picture of the effectiveness of an ad campaign.
Server-side tagging addresses these issues. By moving data processing to a server, it reduces the load on the user's browser, thus improving website performance. It also bypasses many of the limitations imposed by browser-based privacy features and adblockers, enabling more accurate tracking of user interactions and conversions.
The Solution Implemented by Onyx Cookware
Copy link to this section
In their quest to optimize advertising operations and gain a more accurate view of their campaign performance, Onyx Cookware chose to implement server-side tagging with the expertise of Obsidian Digital and the technological platform of Stape.io.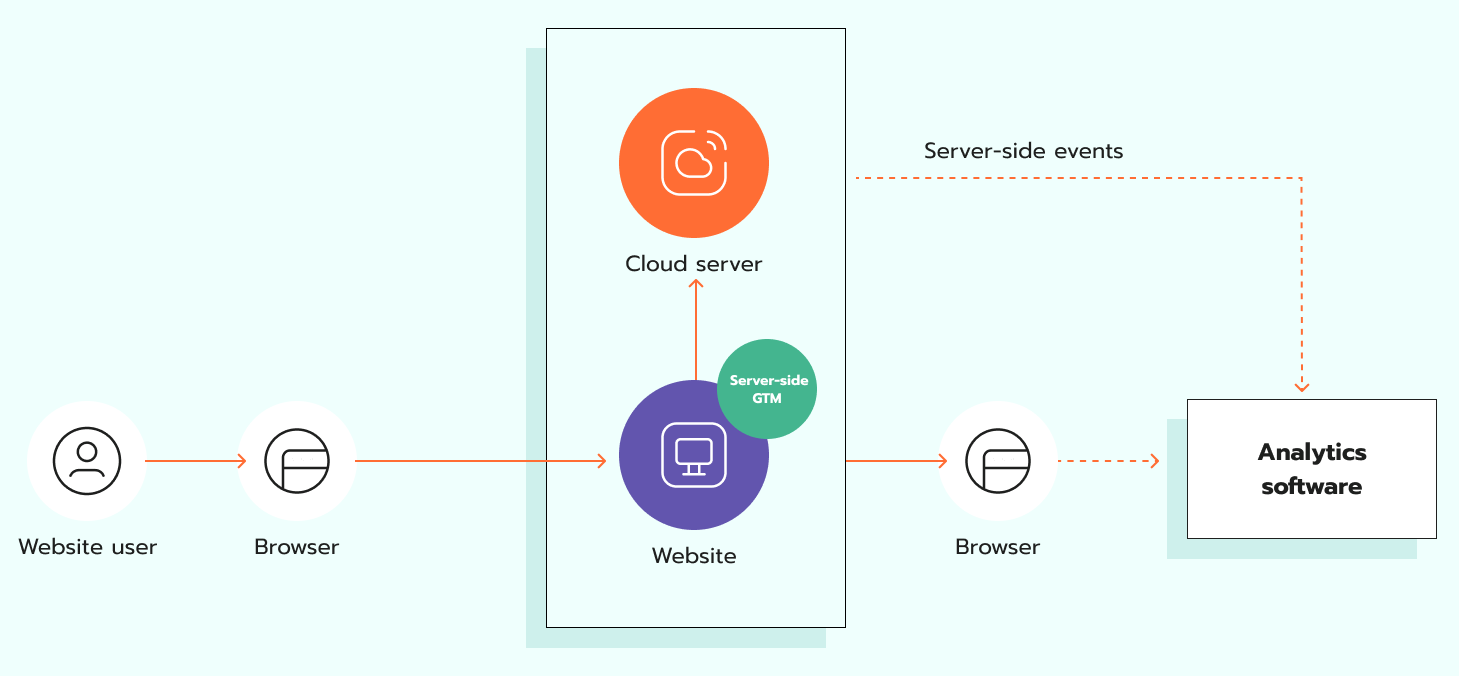 The solution involved setting up a server-side Google Tag Manager (GTM) container that would act as the centralized hub for all data collection, processing, and forwarding. This container was hosted on Stape.io, a platform designed for easy implementation and management of server-side tagging.
The GTM container was configured to collect data from Onyx' websites and then send it to various third-party services like Google Analytics and Google Ads. This setup allowed Onyx Cookware to continue using their existing analytics and advertising platforms, while gaining the benefits of server-side tagging.
In addition to the basic setup, the solution also included the implementation of Enhanced Conversions. This feature of Google Ads uses first-party data (like hashed emails) to provide more accurate conversion tracking, especially in situations where cookies might not be available or reliable. By implementing Enhanced Conversions, Onyx Cookware was able to capture more conversion data and improve the accuracy of their conversion tracking.
The implementation process was carried out meticulously, ensuring all aspects of the system were functioning correctly and that data integrity was maintained. With the new system in place, Onyx Cookware was prepared to harness the benefits of server-side tagging across all their brands and across all countries they operate in.
The Outcome of Implementation
Copy link to this section
The transformational shift to server-side tagging led to significant and tangible improvements for Onyx Cookware. The solution enabled the company to accurately track and measure the value generated by their Google Ads, a feat that was previously unattainable with the traditional tracking methods.
The impact of this change was particularly notable for their primary brand, Onyx Cookware. The total conversion value tracked surged by an impressive 115% in comparison to the previous client-side tracking system. This surge can be attributed to the enhanced capabilities of server-side tagging, like the ability to capture view-through conversions and bypass browser-based privacy features and adblockers.
This improved tracking accuracy gave Onyx Cookware a more comprehensive and realistic understanding of their ad campaigns' performance, which in turn allowed them to optimize their budget allocation and scale their advertising operations profitably.

Google Ads Specialist Alexander Daniel Pavlak noted, "The shift to server-side tagging has been a game-changer for Onyx Cookware. It has allowed us to gain a clearer picture of our ad performance and make data-driven decisions with much greater confidence. This has played a key role in scaling our advertising efforts and driving growth for the company."
Conclusion
Copy link to this section
In essence, the transition to server-side tagging has brought about a paradigm shift in how Onyx Cookware perceives and utilizes their ad campaign data, ultimately leading to more efficient and profitable marketing strategies.
Would like a setup?
We've got you covered! Click Get help, fill-up the form, and we will send you a quote.
Get help